Hemmer Woods Nature Preserve
in Buckskin, Indiana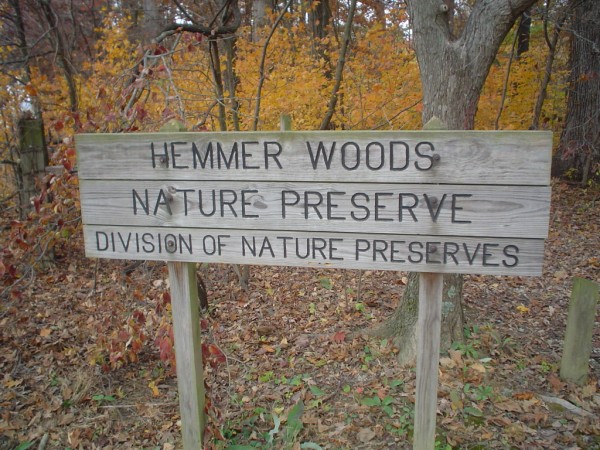 Location: From I-64, take SR 57 north to the town of Buckskin, and turn right (east) on CR 900S. Go 2.5 miles to CR 1050E and turn left (north); the preserve is about half a mile along, with a marked parking area.

Description: 73 acres of old growth woods, with a good representation of southern species near their northern limit. This has been designated a National Natural Landmark.

Directions:

Trail Map:




Trail Guide:
Guide 1
Guide 2
Guide 3
Guide 4

Surface: Dirt, Wooden Crossings

Note: Educational learning points all along the trail. Great for kids
There is alot of tree fall in the preserve, storms have taken their toll on the larger old growth trees.

Today, the largest tulip trees in the state are a pair of secondary growth trees in Hemmer Woods, that measure only five feet in diameter and just over 150 feet in height.