ES&N Photo Gallery

State Hospital, landscape shows a profound
raised area that was once the railroad bed.




More raised bed area.



Another view of rail bed, lake is man made.




Another view of rail bed looking North East




Rail bed with ballast rock visible




Looking towards Wesselman Park



Boonville Trail




Rail tie remains along the Boonville trail




Boonville trail




Boonville trail looking toward Stockwell road




Newburgh trail




Newburgh trail with railroad ties visible




Railroad tie with spikes and plate still attached




Dummy #2 F.W. Cook



Dummy #1 Wm. Heilman with passengers. Early service
consisted of open cars pulled by one dummy locomotive.




Electric sub-station, Boonville line




Fifth st terminal station.




ES&N #9 Canal and Lincoln, purchased in 1934. Built in 1906




Engines #5, #6, #7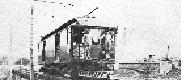 Boonville express car #200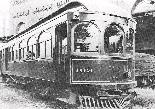 Combine #103



Above : Original Boonville station. Burned in 1908.
Below: A new station was built on the same site




Newburgh Station, converted to a home in 1952.
If you have any photos you would like to share with us,
you can send them Here!


Back
Copyrighted© info used by permission from INDIANA UNIVERSITY PRESS
in an editorial/ education manner only,
and to the benefit of their owners, with no
intention of infringement of their Trademark™ and/or Copyright©.
Readers are aware that this information is not to be freely copied.